Preparing for Summer PEIMS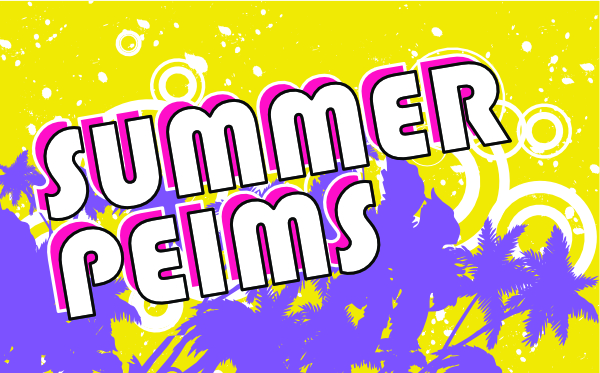 Temperatures are rising. Swimming pools are opening. Students are growing anxious. There is no doubt summer is around the corner. But before summer break can begin, the third PEIMS submission, known as "Summer PEIMS," must be reviewed and reported.
PEIMS Collection 3 or "Summer PEIMS" is the primary submission used for campus and district accountability and program funding. As described in the Texas Student Data System website maintained by the TEA, "PEIMS Collection 3 includes yearlong student attendance, course completion, disciplinary actions, restraint events, course sections, and teacher class assignments." Don't wait until the last day to begin preparing for your LEA's PEIMS submission, start now by reviewing these key elements and utilizing our PEIMS Summer Checklist.
What to Review?
While preparing for the Summer PEIMS Submission, LEAs need to review and confirm data within the student, staff, and course subcategories.
Staff
For the Summer Submission, only classroom instructional staff are reported including:
– Staff with ROLE-ID 087 (Teacher)
– Staff with ROLE-ID 047 (Long-term Substitute Teacher)
Staff who do not meet the conditions above are not reported in submission 3. Most Student Information Systems (SIS) will automatically connect the staff member with the student's schedule as the primary or secondary teacher for assigned courses. However, this is not always the case and may also be reported through your districts Human Resource system.
Students
Students make up the majority of what is reported during the Summer Submission. Campuses and districts are held accountable and receive funding based on the Summer Submission. Additionally, even though charter schools submit and receive funding through FTP reporting, the Summer Submission is final report and data is reconciled with what was previously reported via FTP. Therefore, it's imperative that reported data is accurate. Program personnel should pay close attention to the following data elements:
– Student Attendance
– Course Completion Indicator
– Demographics of any student who has been served for at least 4 hours is to be reported
– Special Education qualifications and provided services
– ESL/Bilingual Education qualifiers and provided services
– At-Risk qualifications
– Foster Care
– Migrant program qualifiers and service
– Students who qualify for foster care
– Title I (Part A) student qualifiers and targeted assistance rosters and documentation
– Discipline that requires student to be removed from general education classroom
– Student restraints
Course
LEAs are held accountable by the success of their students and their course alignment to the TEKS. It is imperative that LEAs confirm the data reported for each course taught to ensure that both the student and LEA are measured by the correct accountability standard.
Reviews should include:
– Course Identification Number
– Class Period
– School Year
– Population Served
– Course Sequence Code
– Pre-Kindergarten identifiers
– Student begin/end date for the course
Data Quality Process
The key to Data Quality is carefully reviewing each report for accuracy. Best practice is to not limit reviews to a single program specialist but include other personnel including teachers within the program, counselors, and campus administrators. It is important, however, to remember that according to the Student Attendance Accounting Handbook 3.1, attendance personnel (which would include PEIMS Clerks, PEIMS Coordinators, Registrars, and Clerks) are not be given the responsibility to determine the coding of a student. The coding of students is limited to certified (or certified equivalent) personnel including the Superintendent, Principal, Campus Administration, Program Specialist, and Teachers.
Campus and District PEIMS personnel should begin running reports for each of the data elements and have program specialist review the accuracy of the reports. Once completed, program specialists should confirm or correct the data with their signature. These reports will play an important role when submitting data and running TSDS reports after the final day of serving students. To help assist LEAs in the data quality process, Dickson Educational Services provides a "Summer PEIMS Checklist" that can help assist personnel that data is reviewed and verified. That checklist can be found here:
– .End of Year Checklist.2017-2018
Important Dates
Here are some important dates to remember while beginning the Summer PEIMS Submission process:
– TSDS PEIMS ready for users to complete, approve, and accept submissions – May 21, 2018
– Requests to retire Unique IDs due at TEA – June 15, 2018
– First submission due date for LEAs – June 21, 2018
– Requests to retire Unique IDs due at TEA – July 13, 2018
– Resubmission due date for LEAs – July 19, 2018
– Data available to customers – September 13, 2018
Want to know more?  Go to JGDickson.com/events and register for one of our webinars to help you with you Data Quality!