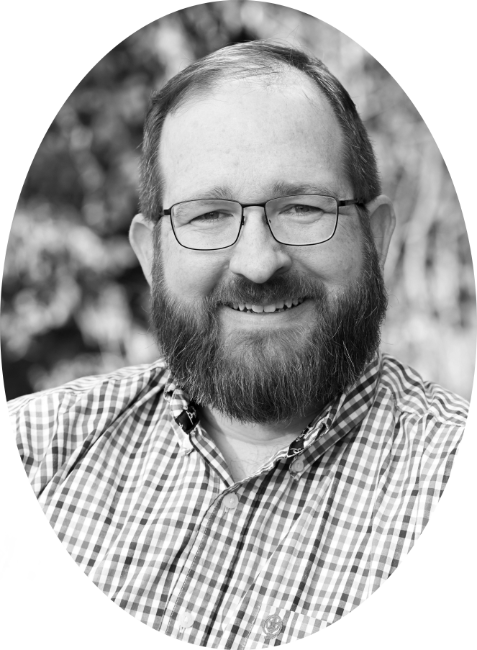 J. Gavin Dickson, M.Ed.
Chief Executive Officer / Founder
J. Gavin Dickson has over fifteen years of educational experience, including teaching, campus administration, and District Director/Coordinator of Federal Programs and PEIMS. He has served educators and administrators through multiple venues including the Texas Charter School Association, Texas Association of School Business Officials, the TEA Charter School Summit, multiple Texas Educational Service Centers, and individual charter schools. Mr. Dickson seeks to empower Texas Charter Schools by partnering in their mission, ensuring their story is told, and remaining student centered.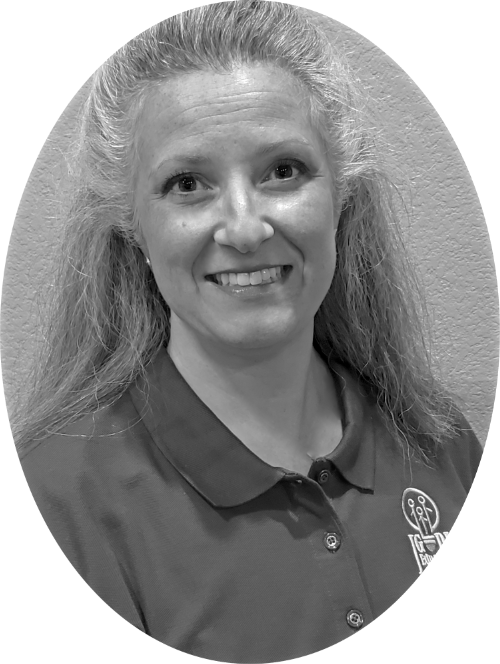 Naomi Davis
Sr. Data Quality Specialist
Naomi Davis  always wanted to be an educator, even from a young age. After college she eagerly started her teaching career. Though stepping away for a season to raise her children, Mrs. Davis remained heavily involved in the education of her children including multiple PTA roles from box tops to president. Mrs. Davis has an intimate knowledge of how public schools function both in the classroom and administratively.  Mrs. Davis will frequently tell those she serves, "It is a blessing to be back in education and serving with Dickson Educational Services. Our mission of making connections for student success is a true lifestyle."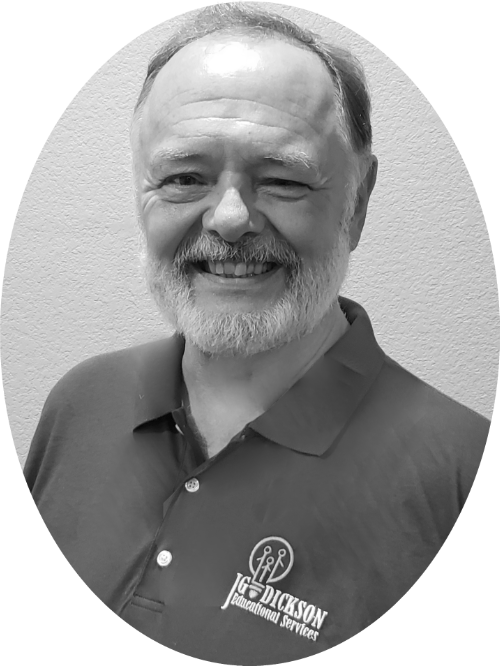 David Loseke
Attendance Specialist and Auditor
David Loseke is a thirty-five year veteran of the Texas Education Agency. He was employed as an auditor for his entire career, retiring as a Supervising Auditor in 2018. He has worked with PEIMS and the requirements for student attendance accounting since it's establishment.
David is a 1981 graduate of the University of Kansas with a Bachelor of Science in Business with an emphasis in Accounting.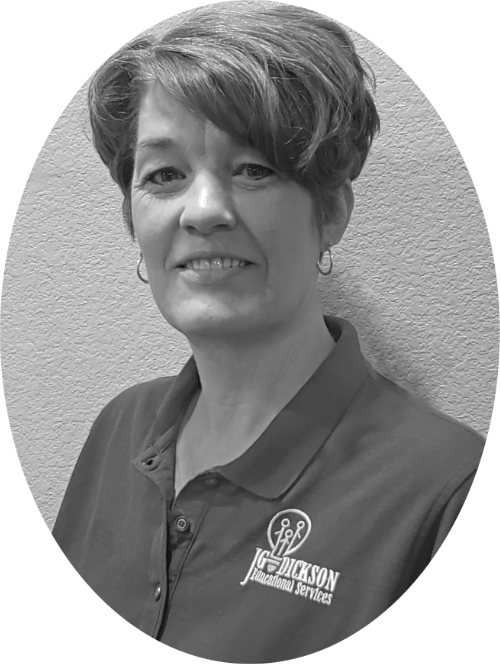 Deborah Backus
Data Quality Specialist and Data Clerk
Deborah Backus joined Dickson Educational Services in 2018 to provide PEIMS, data entry and administrative support. Prior to joining the team, Mrs. Backus had twenty two years in public and private school, which included teaching and campus support.
Mrs. Backus believes that "Developing strong relationships is the foundation of everything both professionally and personally".  Dickson Educational Services is a perfect example of strong support for each one of it clients.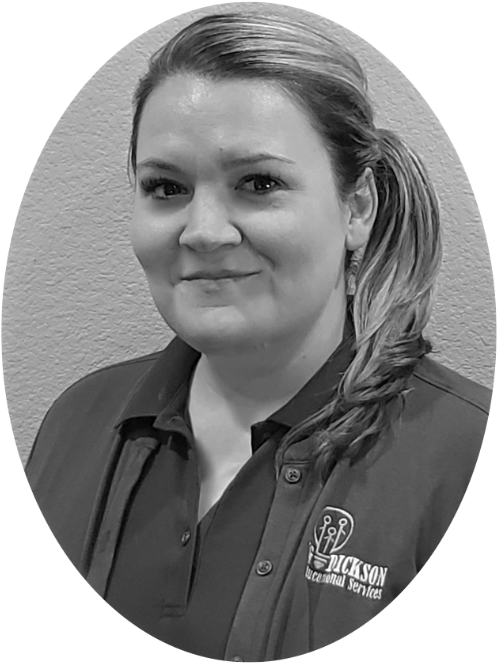 Carrie Edwards
Office Manager
Carrie Edwards joined Dickson Educational Services after serving the foster care and adoption communities as a Social Worker. Mrs. Edwards has a strong history of enhancing the life experiences of children and teens through volunteer work, pastoral leadership, and even six years of direct-care responsibility in a group home setting. Alongside her work at Dickson Educational Services and "taking excellent care of [her] husband and children", Mrs. Edwards is continuing her course work towards a degree in Marriage and Family Therapy.
Mrs. Edwards' goal is to effectively assist her coworkers who are "in the trenches" working tirelessly for our partner schools while also having fun "bringing fantastic ideas to life… from Mr. Dickson's creative vision!"
Dickson Educational Services values community involvement and desires to be an organization that not just gives back to the community but is involved in the community.  As part of that initiative, all company decisions are first brought before the Advisory Board to ensure accountability of the organization's mission and resources.  Qualifications of the Advisory Board includes a passion for students, family, and stewardship of funds received from serving state organizations.
Lindy Dickson
Lindy Dickson originally started her education career as an ESL teacher in Seoul, Korea and continued at a Fort Worth private school.  Mrs. Dickson is fluent in both English and Spanish and passionate about empowering parents to be involved in their student's education.  She now serves her family as a home school parent and part-time tutor and mentor.
Connie D. McCulloch
Connie McCulloch's background includes over 30 years of state service including management and human resource roles at Texas A&M University, Texas Tech University, and a private government office in Fort Worth. Mrs. McCulloch's involvement includes serving as board chair at Lubbock's Communities in Schools, accomplished presenter in the value of education to numerous students and classrooms in West Texas, and several other state and government round tables.
Debbie Nix
Debbie Nix is an accomplished Office Manager as Assistant to the Chief of Police in Irving and later as Assistant to Mayor in North Richland Hills.  Mrs. Nix is now retired after serving the City of North Richland Hills for over 15 years. Mrs. Nix's responsibilities included partnering with the local community and serving as a lead in Human Resource initiatives.  Her public service and knowledge of civic government and politics is a tremendous value to the services offered by Dickson Educational Services.