Which Package Is Right For You?
All of our packages includes access to our entire team who is dedicated to serving you so that you can remain student focused. In most cases, for less than the price of a single FTE, you can hire an entire team of experts who specializes in data quality, Texas state reporting, and, most importantly, Texas Education!

Our goal is to fulfill the mission of encouraging student success through individualized training, consulting, coaching, and assistance. Every school is unique in how they reach students on a limited budget. Take a look at our specialized services and then contact us to create a package just for you!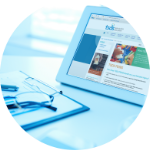 TSDS PEIMS Back Office Services
Our Most Popular Package!
One of the greatest challenges of Texas Public Schools is finding quality PEIMS personnel on a tight budget. Dickson Educational Services provides you with an entire team of PEIMS Specialist to address every angle of Data Quality while also assigning an LEA overseer who will serve as the primary PEIMS Coordinator and maintain a personal touch. All of this for less than the cost of a single FTE!
More experience AND more money for student services? That's the Dickson Educational Services way!!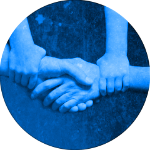 PEIMS Partner & Partner PLUS
Already have a PEIMS Coordinator or expect to hire one soon? We can help you make a smooth transition!
Our entire team will help make sure your Data Quality remains on target. We'll determine a 1, 2, or 3+ year plan where we will train and oversee your PEIMS data quality and submissions while helping your Coordinator develop both short term and long term goals for your campuses and overall district. Our goal is to provide the support needed for your Coordinator and prevent unwarranted, data related, stress.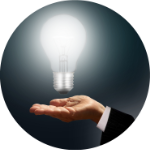 New Charter Startup
Newly awarded charter schools and new charter campuses have the unique challenge of creating an organization while maintaining high expectations of students. Research shows that a charter successful in their first year will continue to be successful but a charter who fails in the first year will likely not improve.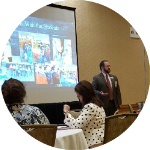 Professional Development
Whether in person or online, we provide professional development opportunities that help you reach your goals and fulfill your mission. We specialize in helping make sure your TSDS PEIMS Personnel has the resources they need to follow state required processes. Have a specific goal or concern? Our professional development doesn't stop with a single presentation, we seek to address your concerns and support your participants throughout the year to make sure they have the tools they need.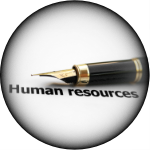 Human Resource Services
Don't let the administration of human resource paperwork take valuable time away from the students. Let us help you take care of the time-consuming paperwork and administration of human resource so you can remain focused on your overall mission and the students your mission serves.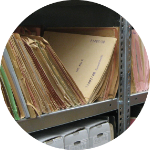 Audit Readiness and Data Quality Review
Sometimes, all you need is to know where you're at!
That's why we offer Audit Readiness and Data Quality Review. Completed by experts in the field who have previously served Texas Public Schools in the areas of PEIMS and Attendance Auditing, we will review your records and let you know the good, the bad, and the ugly of your student and special program records. We don't just look at your records, we also gain insight from those on your team who oversee the records. Our approach helps provide you with an overall understanding of your PEIMS and data gathering processes. Once completed, we provide a detailed report that outlines observations, best practices, and recommendations so that you plan and continue serving students with confidence!